I guess the
post here two days ago
about the old information on
Kings house.gov page
lit a fire under him and his staff.
The bio page has now been updated to reflect his loss of the Chairmanship.
I'm gald to see his office continues to visit this website.
Here is the old page..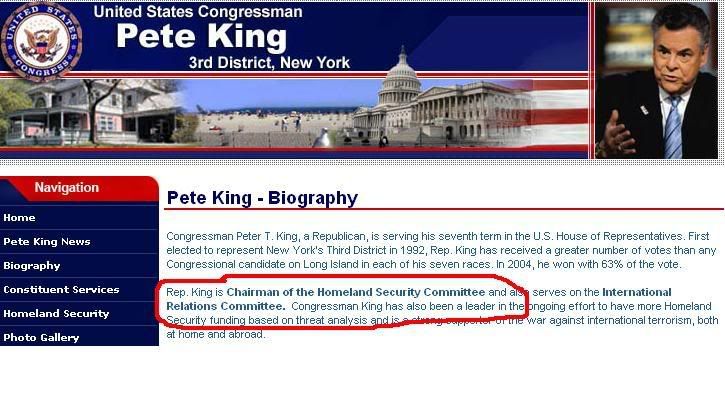 And
here is the new page
...
"Rep. King is Ranking Member of the Homeland Security Committee and also serves on the Financial Services Committee."